Going Green with Alteco-Line!
The Comox-Helmcken Greenway provides an important walking and cycling connection through the West End of Vancouver.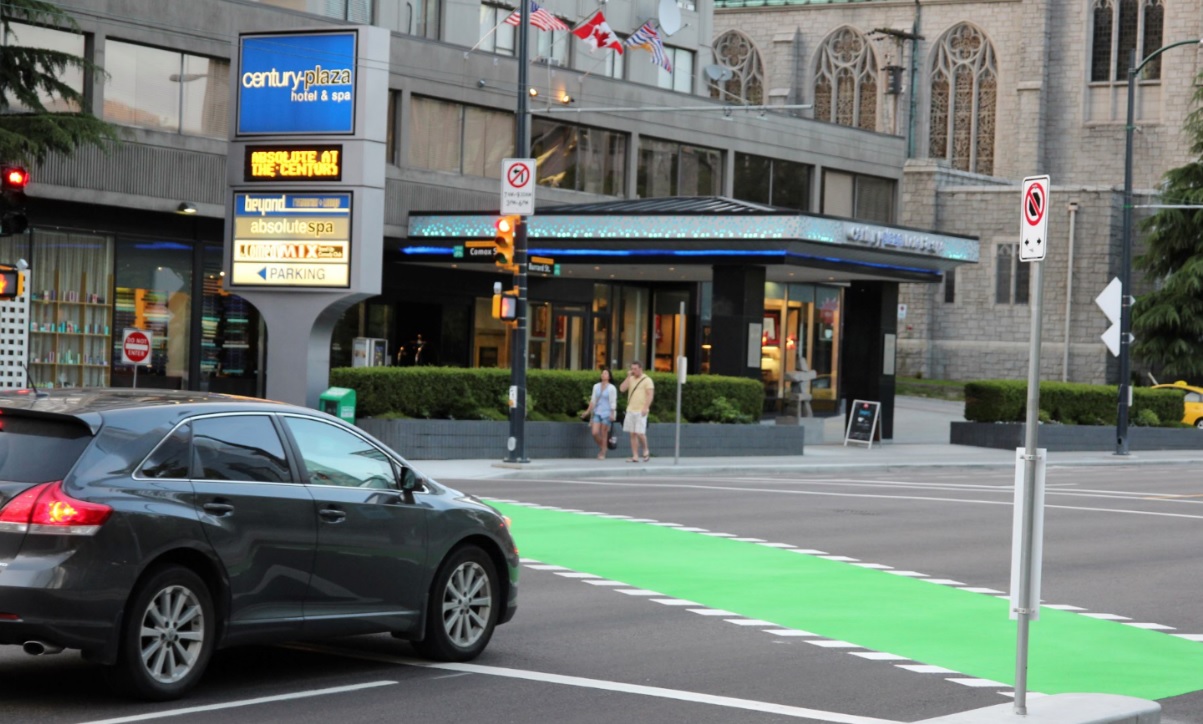 Approximately 1,200m2 of Alteco-Line MR-2K rapid curing, elastic and non-slip Green coldplastic was applied to the pedestrianised areas at this prestigious location deep in the heart of Vancouver's City Centre. 
The system can be applied with a rubber blade and roller. Due to the systems coarse properties, it is not necessary to dress the surface with anti-skid aggregate.
Cold-applied
Excellent adhesion to concrete or asphalt substrates
Rapid curing
Flexible
Extremely tough and durable
Weather-Resistant (UV & IR stable)
Alkali-Resistant
For more information call: +49 (0)4243 92950 or email: info@altecoline.com