Alteco-Line KSP-2K/3K is ideal for marking roads with low traffic volumes, such as rural roads and streets in residential areas.

As the product is a rapid curing, it is suitable for undercoats on roads with high traffic volumes or for refreshing agglomerates.
The road can be reopened to vehicular traffic in less than 10-15 minutes.
Areas of Use:
Areas with low volumes of traffic
Rural roads
Residential areas
Undercoats on roads
Refreshing agglomerates
System Features:
Spray-applied
Cold-applied
Excellent adhesion to concrete or bituminous substrates
Rapid curing
Flexible
Extremely tough and durable
Weather-resistant (UV & IR stable)
Alkali-resistant
BASt-tested for performance (German Federal Research Institute)
Colours: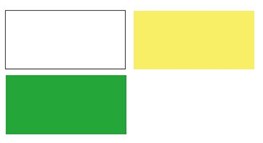 Note: More colours available on request. 
For more information please call: +44 (0)191 416 8360 or email: e: info@uslsp.co.uk