Description
Alteco-Line Cold Plastic RP-2K is a 2-component; solvent-free polymethyl methacrylate (PMMA) resin-based coating system. It can be applied in the form of closed-finish line marking, agglomerates or profile and is ideal for roads with high traffic volumes and areas where clear road visibility at night is essential.
Areas of use: 
Highway road markings
Temporary signs
Bespoke patterns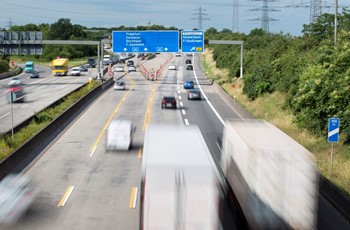 Key features:
Cold-applied
Excellent adhesion to concrete or asphalt substrates
Rapid curing
Flexible
Extremely tough and durable
Weather-Resistant (UV & IR stable)
Alkali-Resistant
BASt-tested for performance (German Federal Road Research Institute)
Colours: 
 Note: More colours available on request. 
For more information please call: +44 (0)191 416 8360 or email: e: info@uslsp.co.uk